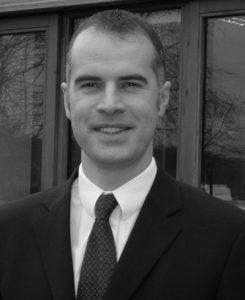 Our Founder, Rob Emery, is responsible for the day to day running of Adventure Therapy.
With over 12 years of experience working in the charity sector, Rob brings a wealth of knowledge to his role at Adventure Therapy. He is a Full Member of the Chartered Institute of Fundraising, a Certified Member of the Institute of Legacy Management and has been a Mentor with the Institute of Fundraising for three consecutive years.
Rob felt inspired to found Adventure Therapy through working with young people with life-limiting illnesses and experiencing the difference that outdoor and adventurous activities can make, not just to the individual, but to their whole family.
Whilst many of our activities are on a 1:1 or 1:2 basis, we can also provide an opportunity to socialise as a group or take part with parents or siblings, providing time to share and create special memories together. Rob writes -
In addition to voluntary youth work and over a decade of working as a professional fundraiser, Rob also brings over 20 years of experience as a financial advisor which helps with planning a robust strategy for the charity and developing its financial strength and security for the years ahead.
Personally, Rob enjoys mountain biking, ocean kayaking and hiking and the therapeutic benefits each brings, whether on the water or out on a trail.
To contact our Founder directly, please e-mail rob.emery@adventuretherapy.org.uk.